Contact us
Tel:+86-0760-89829983
Fax:+86-0760-22551515
Phone:18933322298(Ms.Li)
Address:Zhongshan City Xiaolan Town East Cheung Street No. 12 lane two building (Sheng Habitat building) the first floor of building A
WeChat
AB Glue Mixing and Dispensing Machine
Current location:HOME>MG-315 Semi-automatic AB Glue Mixing & Dispensing Machine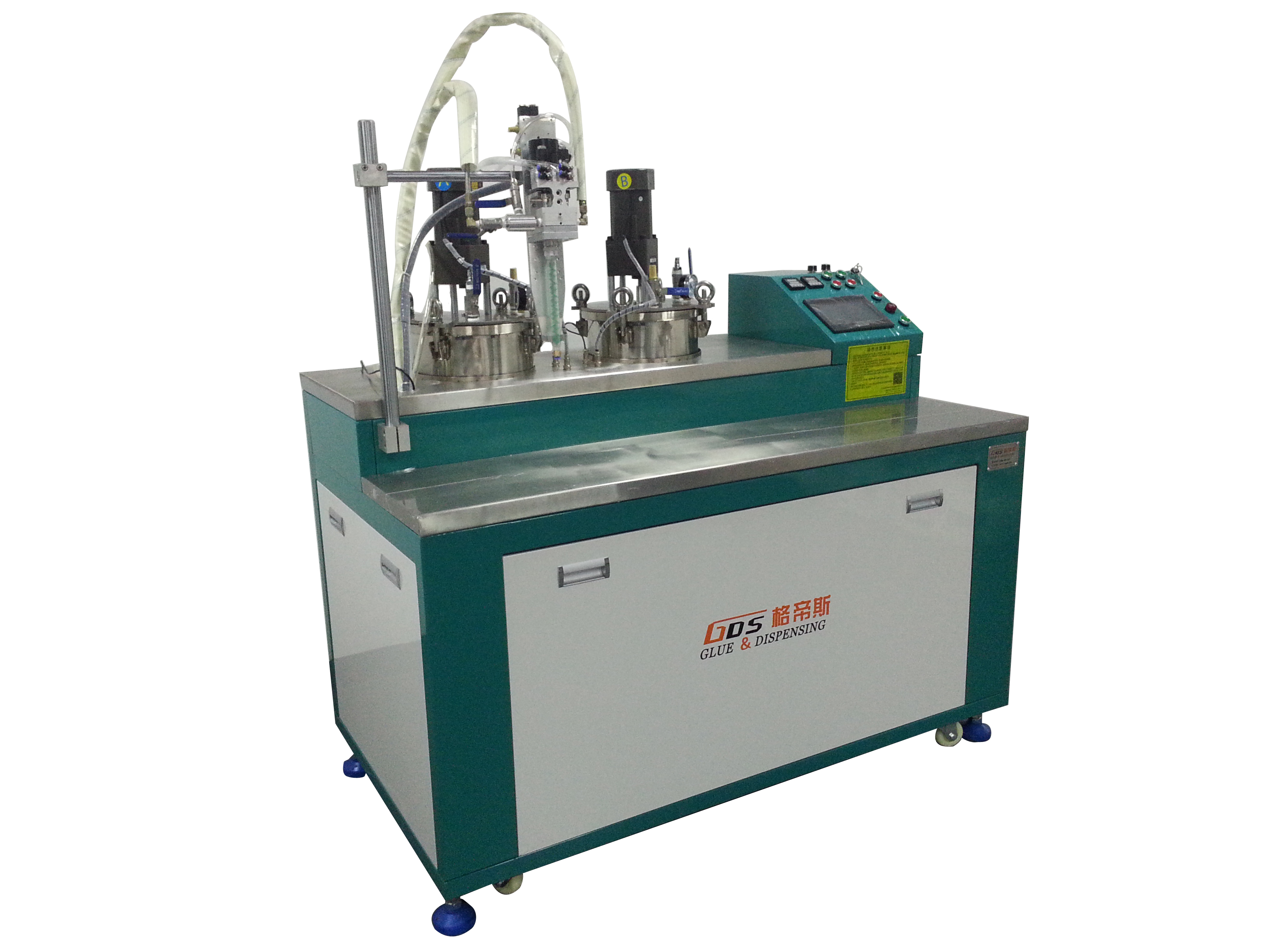 MG-315 Semi-automatic AB Glue Mixing & Dispensing Machine
Principle Description
AB glue are stored in two containers separately. Glue A and B are filled into the mixing pipe separately through precise calculation of two metering pumps based on needs. After well mixing and stirring, mixed glue is filled to glue
Product introduction
Technical Parameters
Video display
Principle Description
AB glue are stored in two containers separately. Glue A and B are filled into the mixing pipe separately through precise calculation of two metering pumps based on needs. After well mixing and stirring, mixed glue is filled to glue distributors or work-pieces.
Machine Features
♦Touch screen UI, easy to learn and operate;
♦Provide rotary-plunger metering pump and gear metering pump for different glue type and gluing way;
♦The mixing ratio is adjustable from 100:100 to 100:10, dispensing volume is also adjustable for demand;
♦ Equipped two 304 stainless steel glue containers for storing glue A and glue B separately to prevent the glue getting dry for longtime no use;
♦More optional functions are offered: Stirring function; vacuum degassing; heating function; self-cleaning function...
Suitable Glue:
Double-component glue, such as organic silicone, epoxy, PU, acrylate etc.
Applications:
Big size products with big volume of glue, such as underground lamp, underwater lamp, water-proof battery, guardrail tube cap, HID ballast, pulse igniter, transformer, rectifier, aquarium water pump, start capacitor, storage battery, PCB board of household appliances etc.